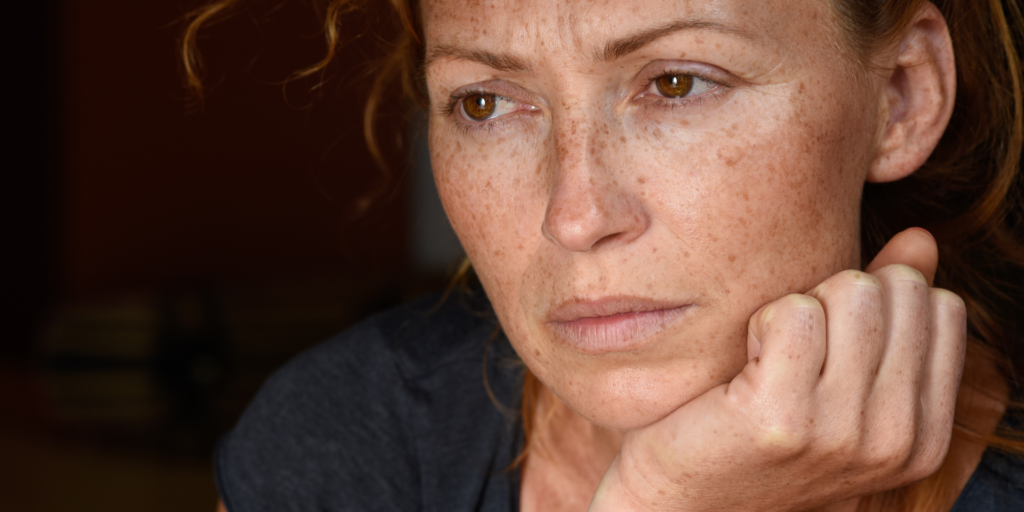 Tasmanian residents want more support for retail workers
New research released shows Tasmanian residents want government to do more to support retail workers on the front line, who have been disproportionately affected by the COVID-19 pandemic.
Download the Tasmanian research factsheet
More support urged for wellbeing of Tasmanian retail workers
A staggering 63 per cent of Tasmanians agree that more government support should be given to the state's retail workers.
The National Retail Association (NRA) has released state-wide research findings highlighting issues impacting the health and wellbeing of retail workers including customer abuse, crime, societal risk, smoking and nutrition.
Nearly one in every five Tasmanian adults have been employed in the retail sector within the past three years, making the sector one of the biggest employers in the state.
NRA Director of Policy David Stout said that COVID-19 has underlined the importance of retail to Tasmania and that survey data reveals an overwhelming majority of the state want greater support for the sector's workforce.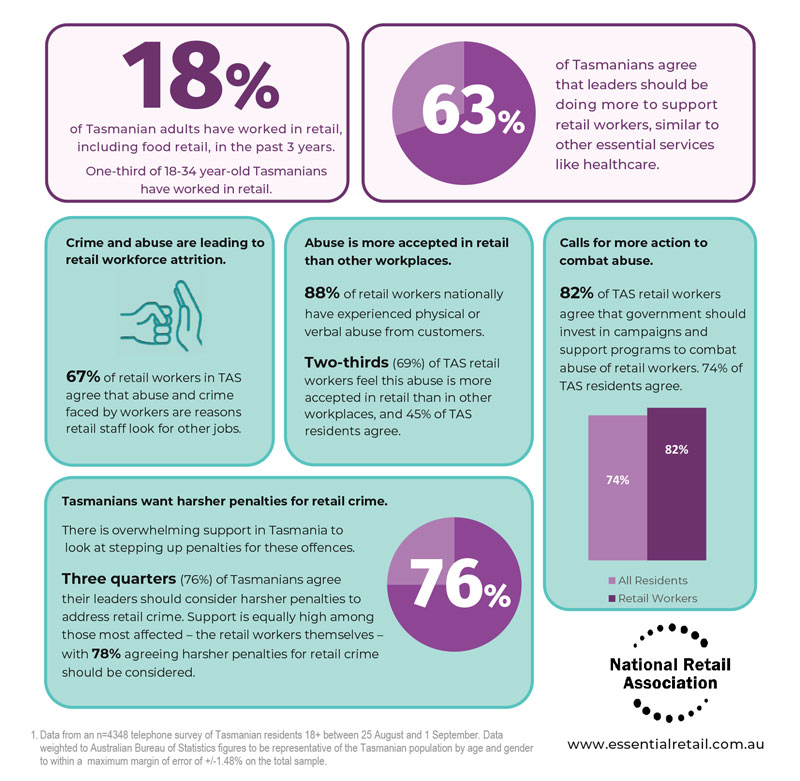 "Retail workers have gone above and beyond during the COVID-19 pandemic and research we have conducted across Tasmania shows that residents across the state want more support for these workers. The NRA would like to see retail workers classified as an essential service similar to healthcare," Mr Stout said.
"Over two thirds of Tasmania's retailer workers believe that factors such as abuse and crime are key reasons why retail staff look for other jobs.
"During COVID-19 we have seen a 400 per cent increase in customer aggression and abuse directed at retail staff. More than four out of every five Tasmanian retail worker surveyed would like to see governments invest in campaigns to combat abuse of retail workers.
"Retail crime costs the sector $9 billion each year, with a majority of incidents going unreported due to the onerous process and slow response times involved.
"Our research reveals that more than three in every four Tasmanian would like to see stronger penalties imposed for retail crime."
The research also found that retail workers are more likely to make poor lifestyle choices such as smoking, poor nutrition and inadequate exercise than other cohorts.
"Tasmania has the highest rate of smoking of any state across Australia and the rate of smokers is no longer going down. It makes sense that less harmful alternatives such as smoke-free vaping products should be made available and close to half of those surveyed agree.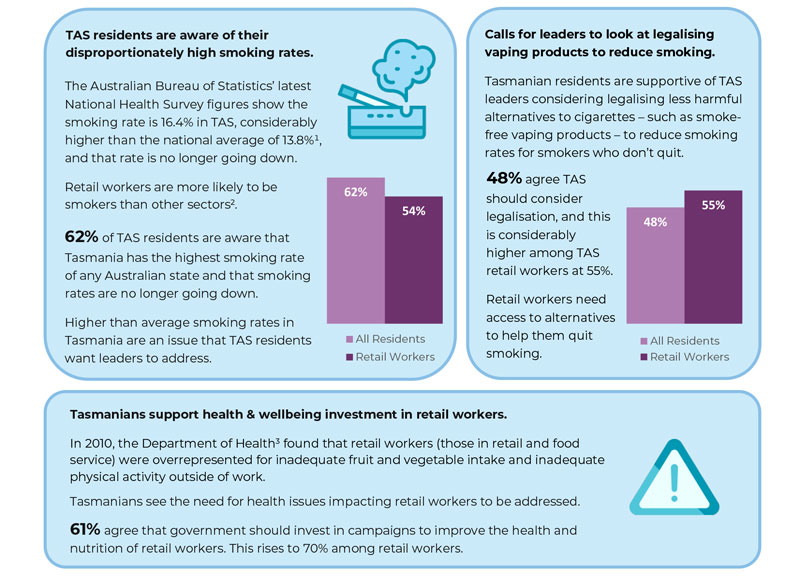 "Retail workers themselves smoke at a rate that is disproportionate to other sectors and smoke-free vaping products would help many quit the habit who are unable to do so via available methods."
Retail workers are also at a higher risk for poor nutrition and are over-represented for inadequate fruit and vegetable intake and inadequate exercise outside work. "Nutrition levels of those working in retail lag behind many sectors and 70 per cent of retail workers believe that governments should invest in campaigns to address this issue."
The NRA's Health and Wellbeing of Australian Retail Workers report revealed Australia's 1.5 million retail workers have been at the frontline of the COVID-19 pandemic, weathering increased risk, stress and abuse.
Download the national policy paper
The research also revealed important findings across each of the five Tasmanian federal electorates: Bass, Braddon, Clark, Franklin and Lyons.

.
.
Data from an n=4348 telephone survey of Tasmanian residents 18+ between 25 August and 1 September. Data weighted to Australian Bureau of Statistics figures to be representative of the Tasmanian population by age and gender to within a maximum margin of error of +/-1.48% on the total sample.
---