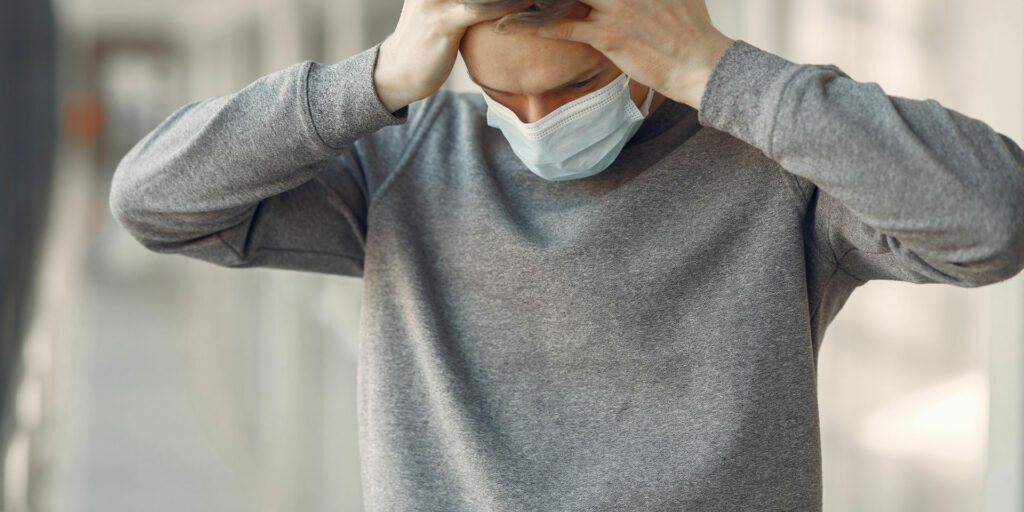 Pharmacy Guild: "Aggressive behaviour is never acceptable"
Source: Pharmacy Guild of Australia
Date: 21 October 2020 By Suzanne Greenwood
The video of a violent incident in a community pharmacy this week is shocking and disturbing, and puts the spotlight on the day-to-day pressures pharmacists and their staff face.
This year has highlighted the lengths that community pharmacies go to in order to help the communities they serve. With drought, bushfires, floods and COVID-19, the pressure on pharmacists has been relentless but the sector has never faltered in its commitment to do the best for patients.
This is reflected in the fact that across Australia, thousands of community pharmacies have remained open to serve patients and dispense vital medicines and health services throughout the COVID-19 pandemic.
Pharmacies have gone above and beyond to serve patients because they are connected to their communities and committed to the health needs of their patients.
They have remodelled their pharmacies to ensure the safety of staff and patients and this commitment to their critical primary healthcare role makes it all the more disturbing to see an attack such as occurred this week in Sydney.
I mentioned earlier this year when detailing some of the great efforts of pharmacists during the bushfires that they are the heroes in our midst. This unsolicited badge of hero may sit awkwardly for a profession that seeks simply to serve its communities, but it applies to all the challenges faced this year.
This contribution by pharmacists was acknowledged a couple of months ago by Minister for Health Greg Hunt when he addressed the World Pharmacy Council saying: "Pharmacists have been truly heroic. We have had 5000+ community pharmacies that kept their doors open throughout COVID-19 despite the risk of infection and the abuse that some copped in the early days. Pharmacists and pharmacies have been an incredible community support not only in Australia but also around the world…"
Quite clearly, community pharmacists providing medicines and advice to patients across Australia deserve to be treated with respect. They should not – and must not – be subjected to abusive behaviour from any patients.
At the Guild, we recognise the pressure everyone is under this year, but that pressure does not excuse aggressive behaviour of any kind against pharmacists and their staff. In fact, we have repeatedly urged the general public to respect the right of pharmacists and pharmacy staff to safety and courtesy.
The incident in Sydney this week involved a patient lashing out and smashing a COVID-19 'sneeze guard'. The patient then swept stock off shelves as he left the pharmacy.
Thankfully, the pharmacist, Ahmed Ouf, who was behind the 'sneeze screen' was not injured but understandably he was shaken by the aggression displayed by the patient he was talking with.
This was not an isolated incident. Mr Ouf said he had been attacked verbally many times but as a frontline health professional he never expected to find himself a target for the level of aggression displayed in his pharmacy this week.
I emphasise with Mr Ouf and all pharmacists and their staff who face such isolated incidents. There is never any excuse for this sort of behaviour. Ever.
While I am extremely disturbed and distressed about this latest report of aggressive and violent behaviour, I hasten to point out that overwhelmingly Australians value and respect their local pharmacy staff, and have turned to them as a trusted source of care and advice."
At the Guild, we stress that pharmacists and pharmacy staff must not be expected to endure aggression and threatening abuse from a tiny minority of Australians who are engaging in this behaviour. The safety and wellbeing of our staff and other patients is paramount.
Fortunately, most patients know the value and quality of their local pharmacy and respect their pharmacist and pharmacy staff. They know that pharmacies strive to do the best for their patients.

We are all living in very challenging times at the moment, and I can only imagine the stresses that this one person may have been under that provoked him to lash out as he did. But aggression is never the answer as we all need to nurture our communities to be safe and healthy.
https://www.guild.org.au/news-events/news/forefront/v10n21/aggressive-behaviour-is-never-acceptable