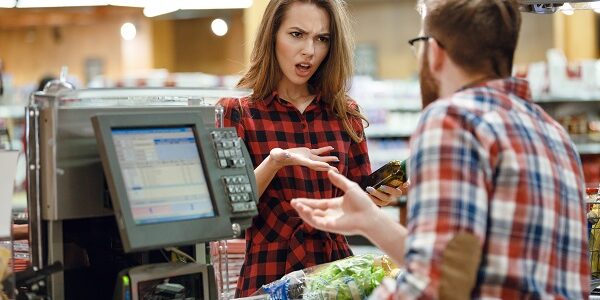 Customer abuse and aggression fast becoming the norm for retail workers
Retail is at the heart of every community. Sadly, the abuse of retail workers from aggressive customers is increasing and is fast being accepted as "just part of the job."
The National Retail Association is calling on Government to recognise the mass-scale of workplace abuse retail workers are facing and provide greater support to the sector through campaigns and policy reforms.
The evidence for stronger policy on retail abuse is strong.
Surveys by the Shop, Distributive and Allied Employees' Association (SDA), the peak union for retail employees, found:
more than 88% of surveyed members experienced verbal abuse from a customer in the past year
15% experienced physical customer violence
11% experienced sexual harassment or abuse.
39% had been sexually harassed in the last 5 years
36% of harassment was perpetrated by customers
Retail workers report that these incidents can impact their psychological wellbeing, physical health and performance at work well beyond the work day and can even manifest into long lasting symptoms of stress disorder, mental health issues, anxiety, depression and sleeplessness.
Research into dysfunctional customer behaviour shows that employees experience lower job satisfaction, lower organisational commitment, higher absenteeism and reduced morale and motivation.
It's time to act
In many retail workplaces, staff face acts of aggression or violence on a daily basis, but either receive a lackluster police response, or incidents are seen as "just part of the job." This cannot continue, especially given retail is the largest employer of young people and one of the largest employers of women.